한국어 : 곧 출시
The average person in the 53rd District wants four things: (1) A safe place to sleep; (2) Enough money for our cost of living; (3) Strong public schools; (4) A healthy life. We currently do not guarantee these basic rights for our residents. We can change that. Our campaign platform is about fighting for the FUNDAMENTAL NEEDS for all 483,000+ residents of our district, so that we can focus on living, not just surviving.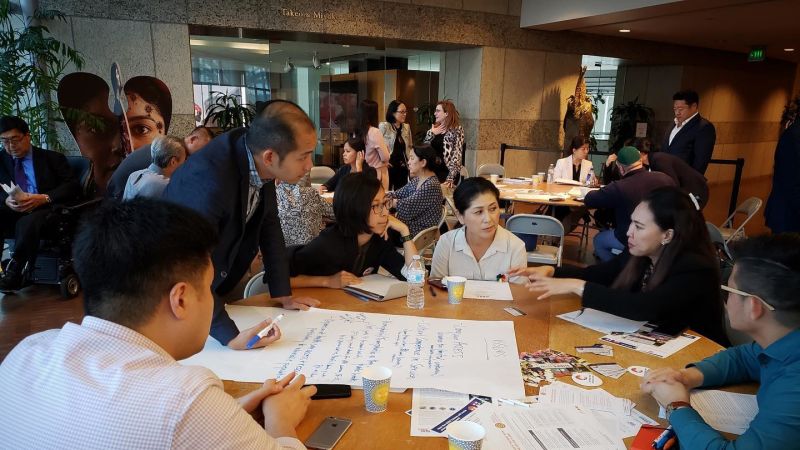 As an organizer, I am committed to representing the will of the people. Therefore, our platform is designed to be responsive to the needs of our constituents.
*YOUR VOICE MATTERS. Our platform will continue to evolve as we speak with more and more of our 483,000+ residents. Don't wait for our campaign to come through your neighborhood; feel free to get in touch with us with your experiences and ideas. Send an email directly to godfrey@godfreyforassembly.com.
*OUR NEEDS MIGHT CHANGE. Our platform will also respond to policy changes that are introduced at local, state, and federal levels between now and November 2020 (the general election). This ensures that we are creating and leading a relevant and timely platform that serves residents, not campaign rhetoric.
Through our meetings, walks, and discussions with residents, we've already identified a strong sense of what's on your mind. Below is a compass we are using to direct the policy proposals and decisions we will bring to Sacramento.